Faculty of Social Sciences
"By combining our learning, we find out who we really want to be and begin to achieve it."
About the Faculty of Social Sciences
"Broaden your horizons to solve various social issues!"
At Kyorin University's Faculty of Social Sciences, students first study a broad range of seven areas in Social Sciences to determine their own interests and directions. Thereafter, with the purpose of understanding a multifaceted perspective, students study a combination of other electives, whilst establishing a core field in Social Sciences where they develop an expertise. In addition, students can deepen their practical learning on social issues through a variety of seminar classes.
It is through these studies, graduates become people who can act on their own to solve challenges and develop solutions.
"Learning to develop practical skills"
At the Faculty of Social Sciences, we offer practical programs to learn about real social issues. The three programs are Data Design Program (DDP), Community-Based Learning (CBL), and the Global Career Program (GCP).
●DDP
"Cultivate human resources capable of responding to the rapid digitalization of society"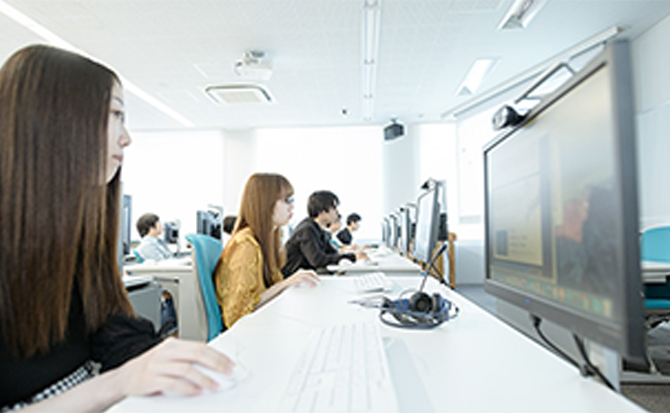 The DDP develops human resources who will be involved in organizations necessary for our contemporary digital societies. Based on the concept of "data design," which incorporates the meaning of "necessary data", students consider pathways for new businesses, and they acquire the ability to solve problems from raw data.
●GCP
"Develop English language proficiency and problem-solving skills simultaneously"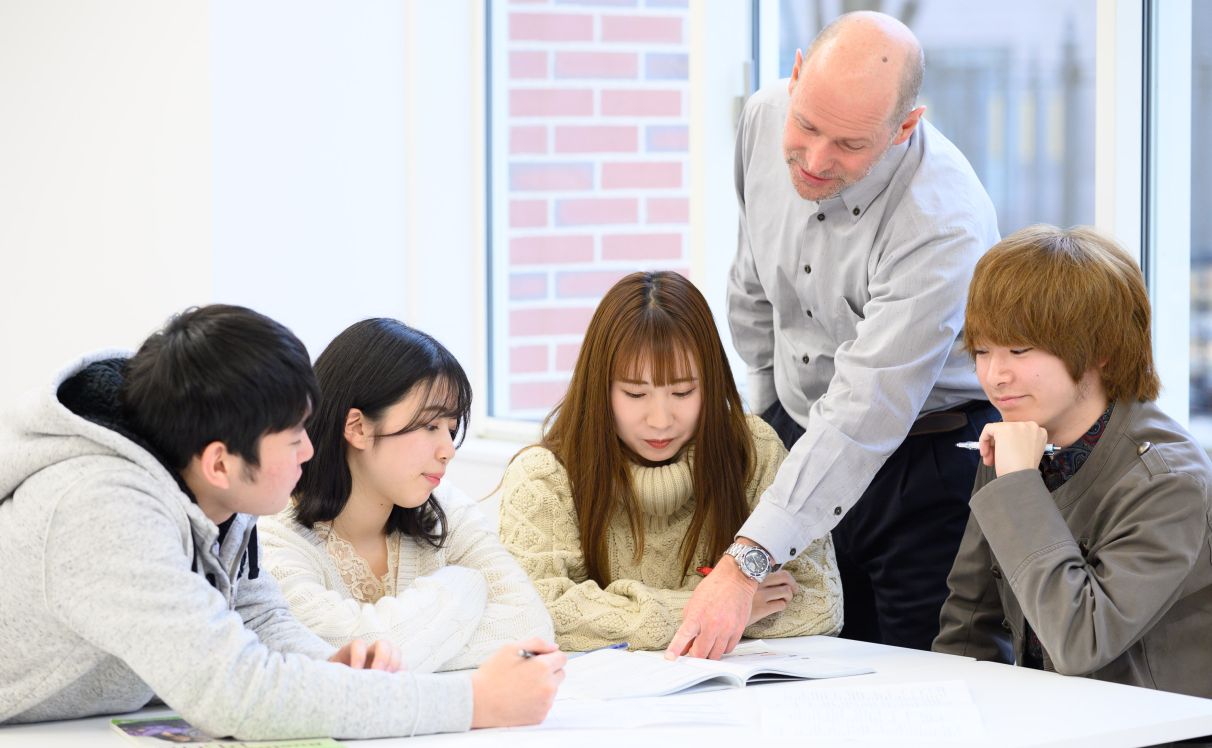 The Global Career Program (GCP) is a career-development program introduced by the Faculty of Social Sciences to nurture globally active and astute business professionals. Students spend time immersed in English through intense and focused language and specialized courses. Graduates develop the ability to think, express ideas, and communicate solutions to contemporary challenges in English. Students from the Faculty of Social Sciences are able to apply to study in the GCP program.

●CBL
"Nurture the ability to solve local issues"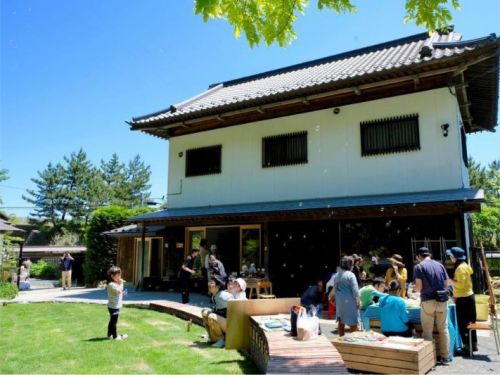 The CBL is a groundbreaking program that is based on Kyorin University's philosophy of "responsibility to the community". Through activities in local communities, students acquire the ability to understand the local issues from the community perspective. By combining their studies with the local insight, students may lead the way in identifying potential solutions. Currently, we offer two study sites: the Inokashira Campus neighborhood, and outside metropolitan Tokyo, where students stay for a certain period. Students will have opportunities to tackle various issues, such as welfare, nursing care, planning and management of local events, internships at local companies, etc., while learning how to solve problems.

Department Information
Department of Policy Studies
Politics Major
In the Political Studies major, courses are focused on combining theory and fieldwork. This balance enables graduates to understand the dynamics of political science and public administration.
Economics Major
The objective of the Economics major is to gain insight into the dynamics of the economy. Therefore, students learn how the economy works and the mechanisms behind it. These facets are the driving forces of our contemporary societies.
Law Major
Understanding the law and how to study legal frameworks is an important skill for professionals. In the Law major, students study core laws, and develop logical thinking skills, which create a sense of balance. Graduates become more adept at coordinating various legal interests and necessities that they may encounter in their futures.
International Relations Major
Studying International Relations equips students with the fundamentals needed to understand the volatile international situation of the 21st Century. Students also learn how to understand the history and issues behind those events. This knowledge may help graduates offer sound advice to an organization's business strategy outside Japan.
Social Welfare and Policy Major
The Social Welfare and Policy major develops a practical understanding of the state of the welfare society. Throughout, students explore solutions to the pressing challenges societies face, such as a declining birthrate, an aging population, and social welfare.

Department of Business Administration
Management Major
The Management major focuses on the practical knowledge needed to work in an organization. Students learn a wide range of knowledge useful in professional practice, including management fundamentals, strategic planning, and marketing.
Accounting Major
Accounting is a fundamental necessity in any organization. In the Accounting major, we develop graduates who have acquired knowledge and skills in accounting and taxation. Moreover, the graduates develop skills to look at corporate management from the perspective of the movement of funds.
The Faculty's Distinctive Education
Career Education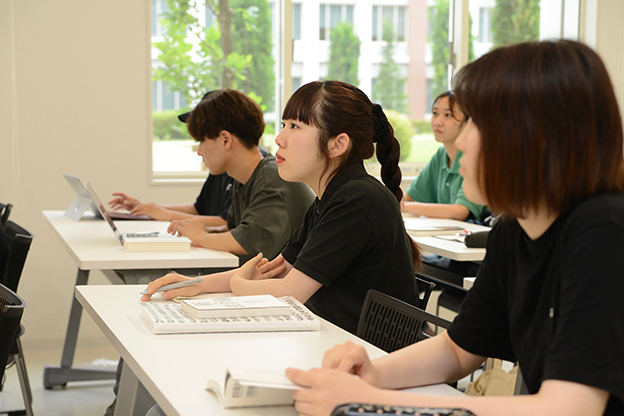 Career Education is a required course at the Faculty of Social Sciences. We encourage students to look 10 to 20 years into the future, and plan their lives over a longer span of time to realize their "ideal self" rather than simply finding a job. Personnel that are content in their "ideal self" are better assets for organizations as they work toward organizational goals and objectives. This emerging philosophy helps graduates to understand the "long-now" - by realizing their current self is also responsible for their future self.
Interdisciplinary Seminars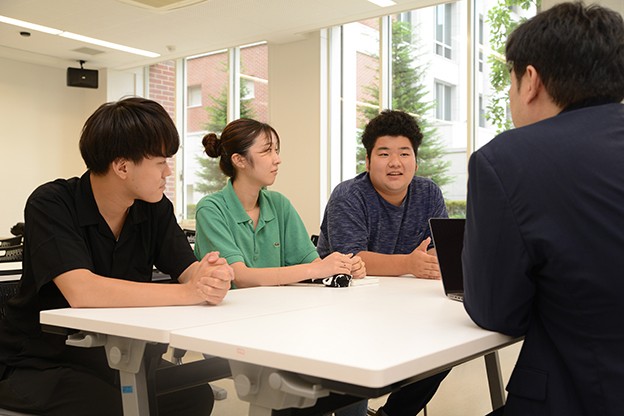 Interdisciplinary seminars are founded on integrating perspectives from multiple disciplines (interdisciplinary perspectives) in one course of study. Students choose from the many different options based on their own interests. In these seminars, students can tackle a wide variety of topics. Some of the seminars focus on social issues, whilst others may combine the interdisciplinary perspectives with acquiring practical skills, such as presentation or technology and design. These seminars are team-taught courses. As part of the Faculty's corporate social responsibility mindset, these seminars facilitate responsibilities to societies' futures by considering possible solutions today from different perspectives.

Seminar Introduction
About Seminars
Seminars are courses that focus on developing more personalized learning through smaller groups. The seminars are unique in their rich individuality to practical living and learning based on the knowledge acquired in lectures. Students engage in the specialized field proactively through research activities with peers who share the same interests.
Office Hours
The Faculty of Social Sciences is gifted with a variety of faculty members with different areas of expertise and experience, both in universities and in the professional world. If you have any questions, such as, how to spend your time as a student, or if you have any concerns, please come and ask questions during the faculty members' office hours. Although it is always sound advice to make an appointment first, we are always ready to chat with you.