Philosophy
Our Philosophy
We provide patients with heartfelt, high-quality medical care.
Basic policies
1. We make our best efforts to ensure patients safety.
2. We protect patients rights.
3. We practice high-quality medical care through teamwork.
4. We promote and contribute to regional medical care.
5. As a university hospital, we produce fine medical professionals.
6. We practice and develop for advanced medical care.
Rights of Patients
Based on our philosophy and basic policies, we protect patient rights.
1. Right to receive quality medical care that respects human dignity
2. Right to obtain patient information and participate in medical care
3. Right to be sufficiently informed about medical condition and treatment
4. Right to seek opinion of a physician at another facility
5. Right to select and accept or refuse treatment options presented by the physician
6. Right to privacy and confidentiality of patient information
About our Hospital
In addition to functioning as a key regional hospital for Tama area in western Tokyo, Kyorin University Hospital has been designated as an "advanced treatment hospital" by the Ministry of Health, Labor and Welfare in recognition of its role as a center for advanced treatment, medical research and development, and education. Its Trauma and Critical Care Center is one of the largest emergency medical facilities in Japan, and its Maternal and Perinatal Center provides services around the clock in collaboration with obstetrics and neonatology. The hospital's regular clinical divisions consist of 33 departments representing all major specialties of internal medicine and surgery, along with psychiatry and neurology, pediatrics, dermatology, radiology, anesthesiology, and rehabilitation.The Central Clinical Division consists of special units, including the Cancer Center, Stroke Center, Renal DialysisCenter, and Cognitive Disorder Center, as well as the Trauma and Critical Care Center, where teams of specialists use state-of-the-art equipment to provide advanced care and conduct clinical training. Altogether more than 2,000 medical professionals work in teams, in close communication, to deliver the kind of high-quality, conscientious care patients can trust.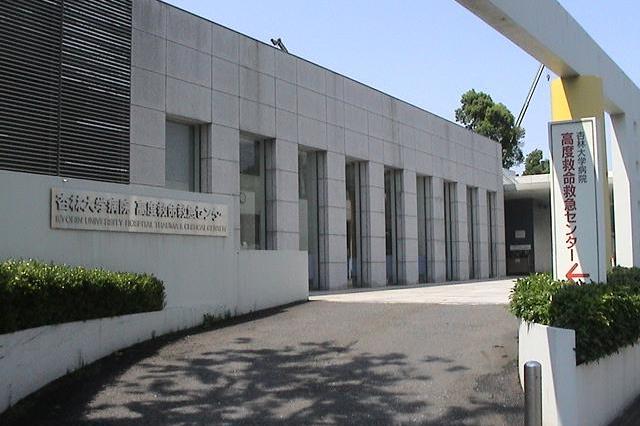 Clinical Departments and Divisions
DVD Introduction of Kyorin University Hospital
Message from the Superintendent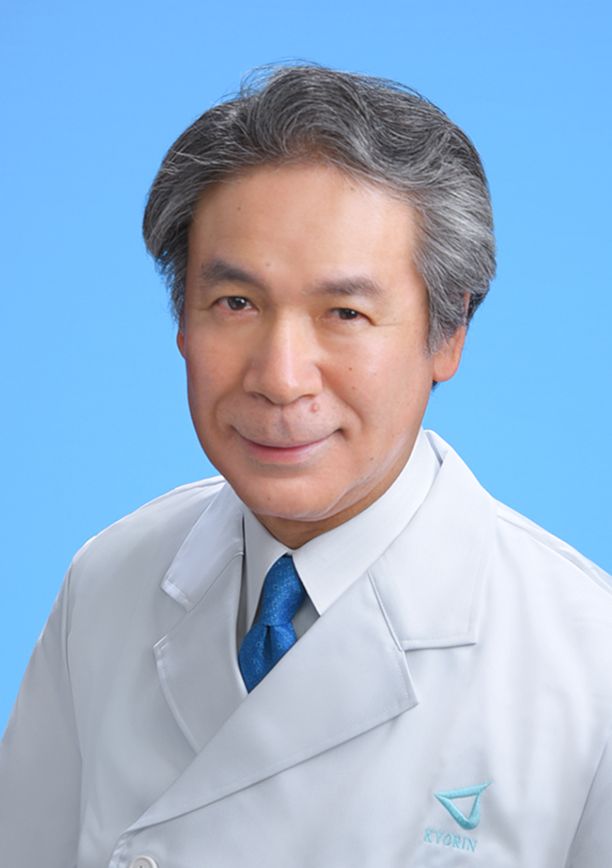 Kyorin University Hospital is the only university hospital main campus in the Tama area of western Tokyo; an advanced acute care hospital that provides advanced medical treatment; and one of 85 special functioning hospitals in Japan with development, assessment, and training capabilities.
Our Trauma and Critical Care Center represents one of only four center in Tokyo and serves the entire Tama area, home to a third of the metropolis's population. We are open 24 hours a day to provide highly specialized care for emergencies in the Maternal and Perinatal Center and the Stroke Care Unit, and primary and secondary emergency care for patients with low to moderate acuity conditions. Needless to say, we also treat patients with refractory and chronic conditions in specialized clinical departments. For details about each of our clinical departments, kindly refer to the hospital website.
Our philosophy at Kyorin University Hospital is "to provide patients with heartfelt, high-quality medical care." In order to fulfill this philosophy, we accept new patients without a referral letter (with the exception of certain outpatient departments), provide outpatient treatment on Saturdays, organize regular sessions of outpatient consultation for a second opinion, and show full consideration for patient rights. All of our staff members work as one to ensure that patients feel safe and secure while receiving quality medical care.

April 2018
Shoichi Ichimura
Superintendent, Kyorin University Hospital
Accredited by the Japan Council for Quality Health Care
The Japan Council for Quality Health Care is an independent organization established for the purpose of conducting neutral evaluations of medical facilities and their services with a view to raising the quality of health care in Japan. The organization's hospital evaluations help to pinpoint weaknesses, leading to institutional improvements and a higher quality of care. Kyorin University Hospital passed its evaluation and received JCQHC accreditation in March 2009.